Like the majority of people in the UK, us lot at Shiraz don't have much time for Anthony Blair Esq, and wish he'd shut up (even – as on Brexit – when he's making broadly the right noises). But, just for once, we applaud his decision to make a statement on an issue of public concern.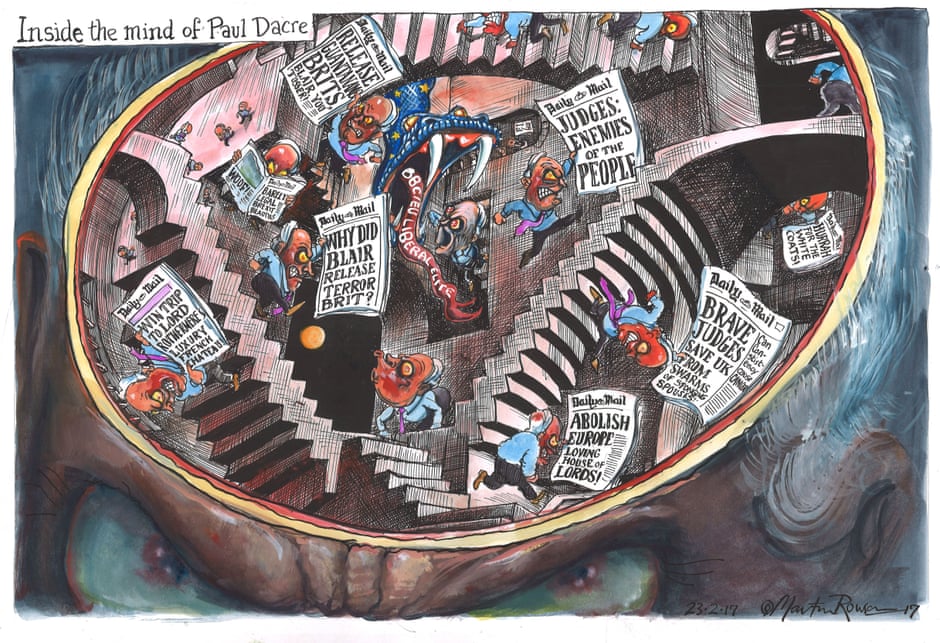 Illustration: Martin Rowson (Guardian)
Yesterday, The Daily Mail could scarcely contain its fury, accusing the Blair government of releasing and then paying compensation, to Jamal al-Harith, the British ISIS fighter who blew himself up in Iraq on Monday.
But in a strongly worded statement, Blair has hit back, noting that the £1 million compensation al-Harith received for his treatment in Guantanamo Bay was paid out not by Labour, but by David Cameron's Tories in 2010, and that the campaign for al-Harith's release was led by … the Daily Mail !
Blair's statement reads:
"I would not normally respond to daily stories about events which happened during my time in office but on this occasion I will do so, given the utter hypocrisy with which this story is being covered.

The Daily Mail is running a story entitled 'Still Think He Wasn't A Danger, Mr Blair? Fury at Labour government's £1m compensation for innocent Brit', regarding news a former Guantanamo Bay detainee launched a suicide attack on behalf of ISIS this week.

It is correct that Jamal al-Harith was released from Guantanamo Bay at the request of the British government in 2004. This followed a massive media and parliamentary campaign, led by the Daily Mail, the very paper that is now supposedly so outraged at his release and strongly supported by the then Conservative opposition.

The Mail headline shortly after he was released after months of their campaigning was 'Freedom At Last for Guantanamo Britons'.

They then quoted with approval various human rights activists saying 'clearly by what's happened they're not bad guys, they are entirely innocent.'"
Above left: yesterday's Mail; right: the Mail when al-Harith was released
Blair went on to say when al-Harith's release was announced 'in very measured terms' in 2004, 'Conservative MPs reacted by strongly criticising not the release but why it had taken so long'.
He added:
"The fact is that this was always a very difficult situation where any government would have to balance proper concern for civil liberties with desire to protect our security, and we were likely to be attacked whatever course we took.

The reason it did take a long time for their release was precisely the anxiety over their true affiliations. […]

But those who demanded their release should not be allowed to get away with now telling us that it is a scandal that it happened."
On this – if nothing else – we're with you Blair. Keep stickin' it to Dacre and those lying hypocritical scumbags at the Mail.
1 Comment
Mick

said,

I agree that anybody, even the papers, should be consistent if nothing has changed. But the left have no clothes on when they're staking the moral high ground.

Leftists can hardly criticise. If the paper's bad for once saying 'Hurrah for the Blackshirts', surely they remain consistent for backing another total and complete whackjob?? Whackjobs which the left tirelessly – and without irony – campaign for the release of and their camp closed down, totally regardless of how dangerous they are.

Or perhaps something has changed. Perhaps before he bombed for ISIS, this lunatic was given the benefit of a doubt. A doubt due to the famed Western liberal leniency which the left always think they invented with the beatniks.

And perhaps it's a reminder that Guantanamo exists for one hell of a bloody good reason, a reason that jihadists and their supporters do require unremitting hardness because their ways are too dangerous for a good Western world.