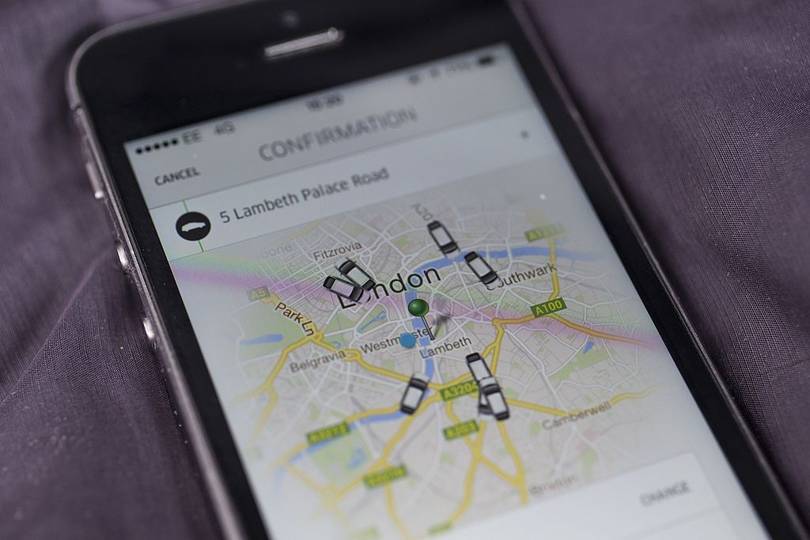 Getty Images / Oli Scarff
Former Blair advisor Matthew Taylor's review of the gig economy has disappointed just about everyone except the Tory government that commissioned it, and the gig economy bosses. Stephen Cavalier, the chief executive of Thompsons Solicitors said the recommendations of the review are "feeble and add another layer of unnecessary complexity".
The review recommends that gig economy workers should get sick pay and holiday leave, but doesn't recommend legislation banning zero-hours contracts. The review doesn't advise workers be guaranteed minimum wage, though companies will be expected to show how workers could realistically earn at least 1.2 times the living wage of £7.50 an hour, for example by modelling the rate at which they must complete tasks to earn such pay.
The idea is that would-be workers can log into a platform and see "real-time earnings potential". If they can't reasonably earn a living wage with the work on offer, the report  proposes it should be up to the worker to decide whether they should take up the work or not — but that also means that companies will not be required to pay minimum wage to those who knowingly agree to take on work at less busy times.
Under these proposals, if a worker chooses to "log in" to work at a time when demand is low, they might not earn the minimum wage — although the gig company would have to use its real-time data to warn them in advance.
Taylor's suggestions include a new category of worker called a "dependent contractor", sitting between fully employed and self-employed status.
"The creation of a new 'dependent contractor' status for gig economy workers would further complicate existing categories of how workers are defined in law," Cavalier said in response.
TUC general secretary Frances O'Grady said on Twitter that we "don't need new employment status." She added: "Unions' court victories prove many so-called self-employed are workers and should get the [minimum] wage."
She added: "Platform firms are pleading special status but really the new tech is just hiding old-fashioned casualisation and exploitation."
Estimates suggest as many as 1.1 million British people work in the so-called gig economy, with a report from MP Frank Field suggesting some delivery drivers are making less than £2.50 a hour. Field has previously accused gig economy companies from "free riding" on the welfare state, while the Bank of England has blamed the gig economy for wage stagnation and the Oxford Internet Institute has called for a fairtrade foundation for international gig workers.
Theresa May, who is launching the review is expected to say changes to gig economy companies will avoid "overbearing regulation". The Guardian reported May will say: "At its best, a job can be a genuine vocation, providing the means to intellectual and personal fulfilment, as well as economic security".
Gig economy firms have argued frontline workers — such as drivers and couriers — are self-employed, but last year a tribunal ruled that Uber's drivers aren't self-employed and should earn minimum wage.
The weakness of Taylor's proposals should not come as a surprise. He told a TUC event in London last month that (on the basis of undisclosed evidence) "up to three out of four workers" wanted flexible arrangements and changing that was the "last thing we should do". He went on to say that the UK's flexible job market was a something other countries envied.