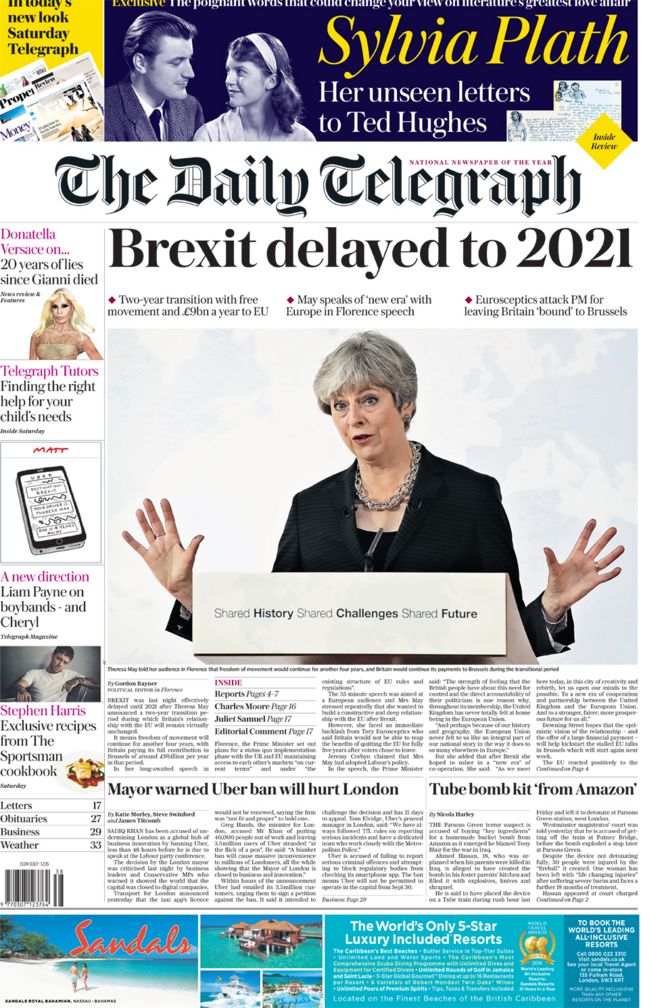 The Telegraph is generally keen on May's speech, but suggests she may have given away her "strongest bargaining chip" … 
One of the more outrageous, irresponsible and disgraceful elements of May's "Article 50" letter to the EU in March was the none-too thinly-veiled threat to withdraw security co-operation with Europe in the event of no trade deal being reached:
"In security terms a failure to reach agreement would mean our cooperation in the fight against crime and terrorism would be weakened," she wrote in the letter to European Council President Donald Tusk.
Wisely, May did not repeat this outrageous threat in her Florence speech yesterday.
But, according to the increasingly shrill and fanatical pro-Bexit Torygraph, there are people who thing she should have.
Torygraph content is now shielded behind a paywall, but we can read the full article (by chief reporter Gordon Rayner), thanks to the Brisbane Times, here. They key passage is this:
There were accusations that Mrs May gave away her strongest bargaining chip – access to Britain's security and intelligence might – by saying the UK was "unconditionally committed to maintaining Europe's security."
Now, just re-read that passage. Yes! It says what you thought it said.
My only question is, do the people making these "accusations" include the likes of Torygraph ex-editor and veteran anti-EU fanatic Charles Moore, current editor Chris Evans (no, not the DJ) and the rest of the Torygraph top brass?