Steve Bell (with whom we sometimes have our differences) in the Gruan the day before the election: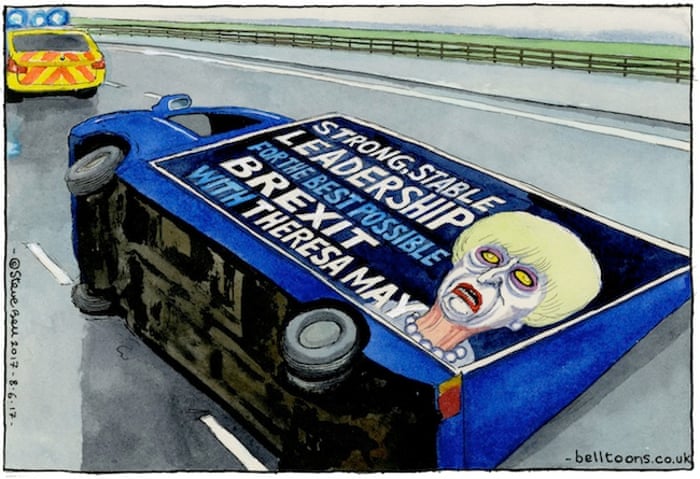 4 Comments
Political Tourist

said,

No Mick!
No Glasgow Bigot!
No UKIP!
No Theresa May!
What can it mean?

Political Tourist

said,

SLAB completely silent on Corbyn.
Oops.

Joe Baxter

said,

http://www.scottishlabour.org.uk/blog/entry/there-is-clear-support-for-a-pro-uk-anti-austerity-party

Even Kezia Dugdale has to acknowledge the role played by the Corbyn-led Labour Party in the turnaround in Labour's fortunes. I've been surprised at the number of people, previously extremely hostile to Corbyn, who are now praising the part he has played. A few weeks before the election my CLP passed a motion calling on Corbyn to resign. At least some of the people who supported that motion are now applauding Corbyn's performance.