Shiraz (like most of the left) has been remiss in failing to mark the recent passing of the outstanding socialist graphic artist and archivist David King. Here's an excellent interview published at Mike Dempsey's Graphic Journey blog; the Graun obituary is here.
He identified as a Marxist and a Trotskyist and his images will be immediately recognisable to any leftwing activist who's read books or attended demos over the past forty years.
His style is a mix of forceful sans serif typography, solid planes of vivid colour and emphatic borders; a modern reworking of the graphic language of 1920s Russian Constructivism and the collage of John Heartfield.
Below are some of the outstanding, and instantly recognisable, book covers and posters he produced over the years; but we should start with what is probably his most ubiquitous creation: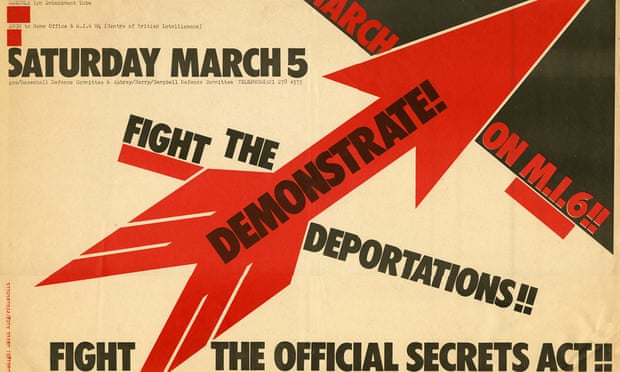 King's 1977 poster for a march against the Official Secrets Act